GRAPHIC DESIGN FOR FILMMAKING
Telling stories with research, graphic design, calligraphy & imagination.
Graphic Design for Filmmaking: Fake letters, postcards, tickets, shop signs, posters, packaging, maps, passports and documents, you name it...
Graphic Design for Filmmaking
Photos by Noémie Pottiez
Photography business card: handmade ornaments on hand-aged paper.
Edition of original pictures in order to age them and give them an "old photo" feel printed on glossy paper.

Creation of an hand-cut olympic stamp with a custom made date stamp. Handwritten address on hand-aged envelope.

Hand-drawn Notebook logo. Handwritten postcard and telegram on hand-aged paper.

Newspaper add: hand drawn illustration, on hand-aged paper, folding and ripping.
Hand-stitched notebook on with tea-stained paper. Illustration and notes written with a pen.
Competition ticket prop : handwritten signature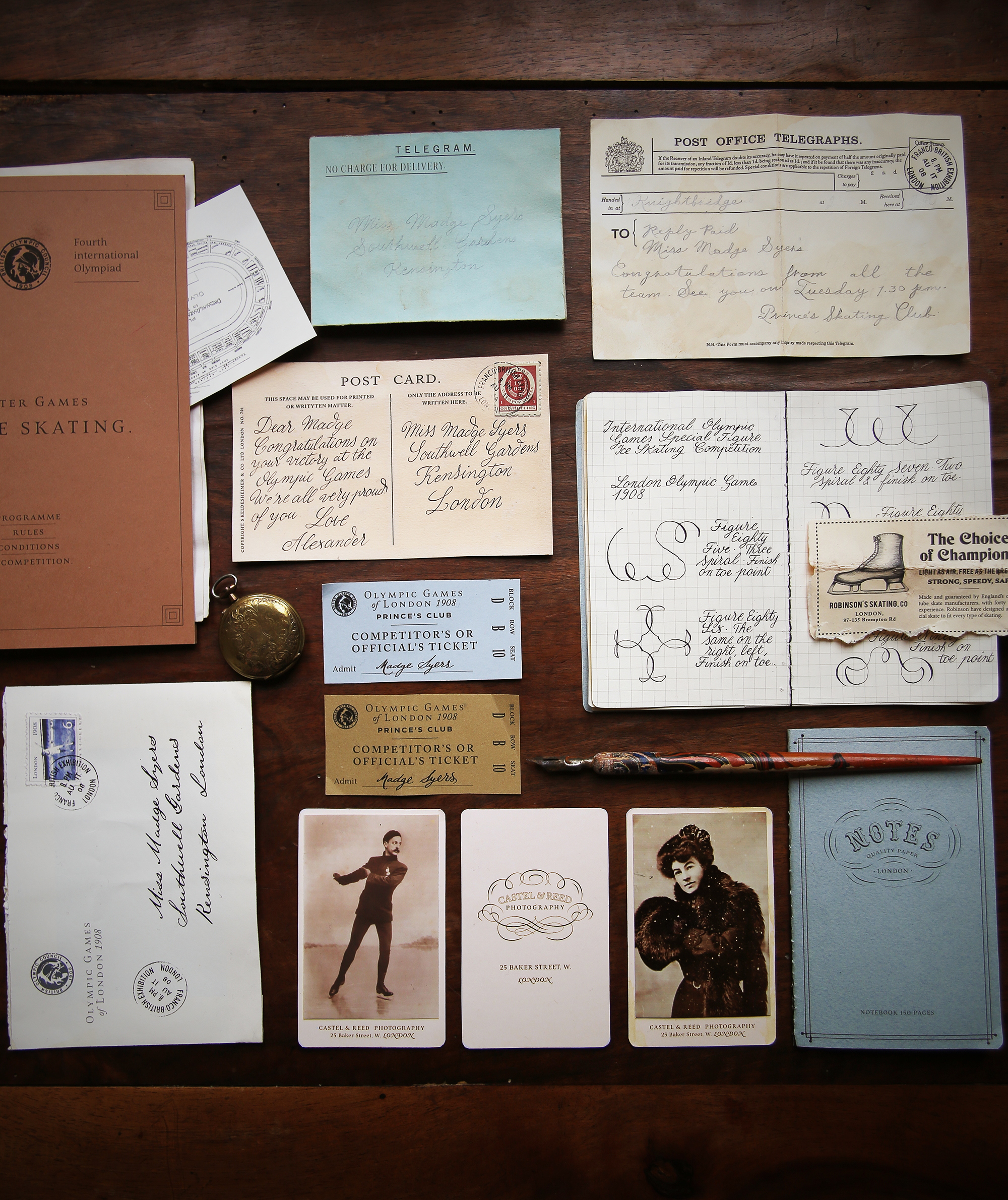 Official documents
∙Passports, forms, admnistrative documents
∙Tickets, Transports, Movie, Menus
∙Maps & illustrations, advertisement
∙Book covers, newspapers, magazines.
Objects
Packaging and graphic design on products (Printing techniques, foils, embossing etc.)
Calligraphy
∙Handwritten letters

∙Postcards and enveloppes
∙Signatures
Signs
Posters, window displays, signs and sign painting.