with research, graphic design, calligraphy & imagination.
Graphic Design for Filmmaking: Fake letters, postcards, tickets, shop signs, posters, packaging, maps, passports and documents, you name it...
Graphic Design for Filmmaking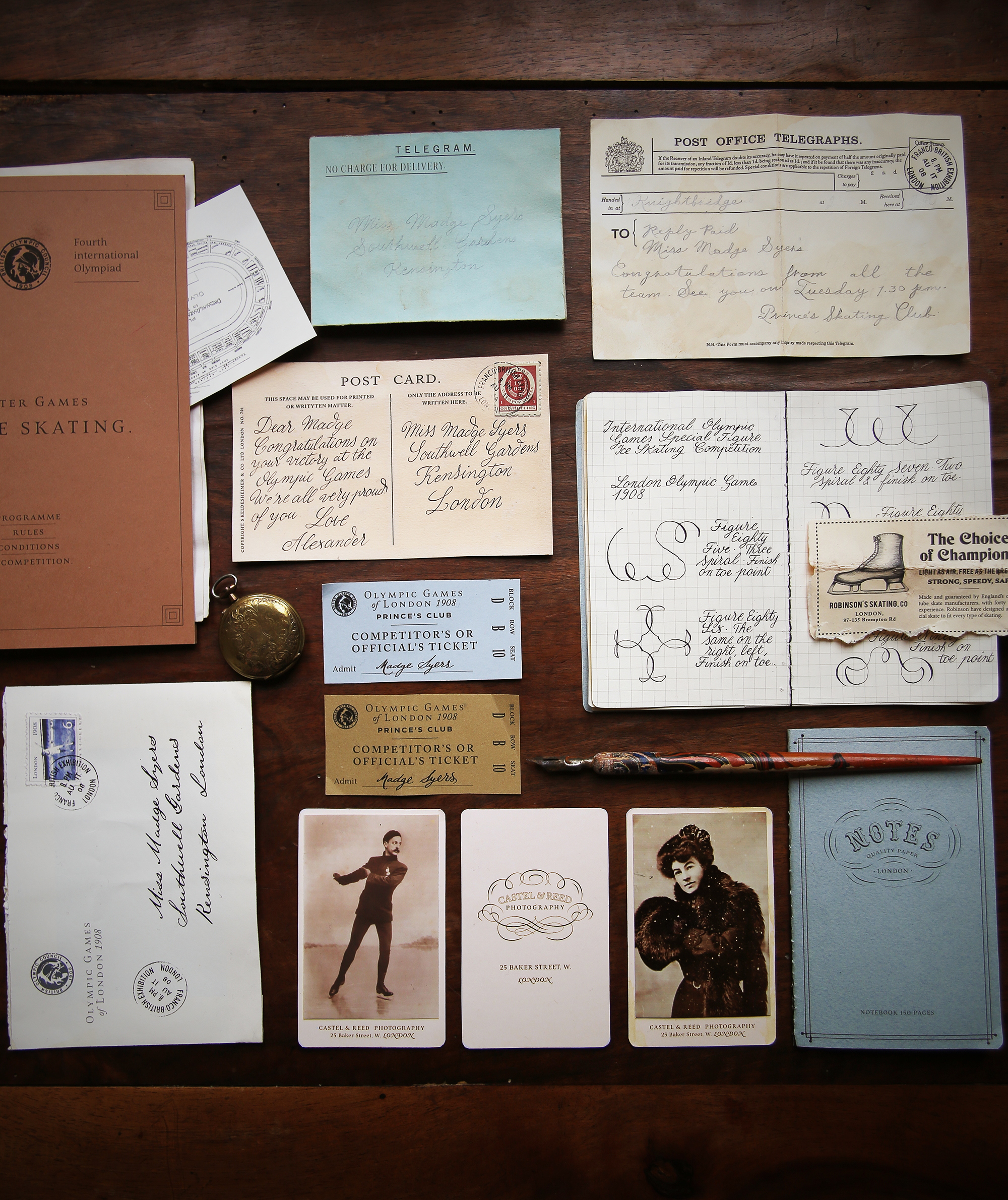 Official documents
∙Passports, forms, admnistrative documents
∙Tickets, Transports, Movie, Menus
∙Maps & illustrations, advertisement
∙Book covers, newspapers, magazines.
Objects
Packaging and graphic design on products (Printing techniques, foils, embossing etc.)
Calligraphy
∙Handwritten letters

∙Postcards and enveloppes
∙Signatures
Signs
Posters, window displays, signs and sign painting.