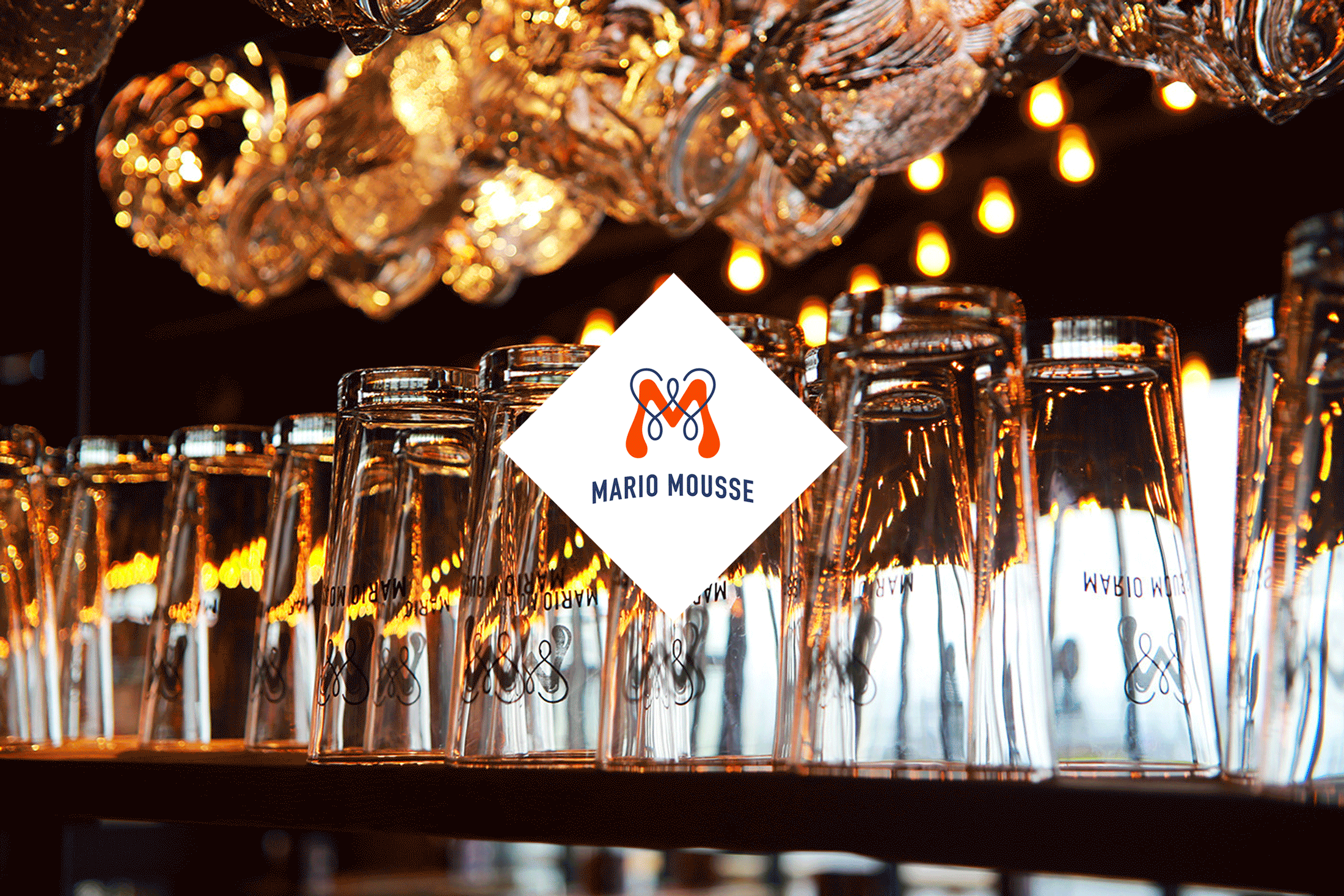 Mario Mousse
BRANDING
Creating a hybrid identity to reflect the different atmospheres of this new Beer & Pizza restaurant.
The concept in one word "Smile"
Context
---
Pizza Paï, Agapes Group, contacted me to design the brand identity for their new national restaurant: Mario Mousse. I was totally on board with the concept, a festive and convivial restaurant offering local beers and tasty pizzas cooked with fresh ingredients. At Mario Mousse, each room has a unique atmosphere.
The concept in one word: « Smile! »
Creation
---
Conception of a monogram formed with the two « M's » from the brand's name, which I designed to represent two concepts: generous pizza and bubbling beer.
To illustrate the various atmospheres in the restaurant, I created a hybrid identity which evolves according to seasons, events or atmospheres.
Most of the information is represented with lettering and illustrations to reinforce the happy and dynamic feeling. And to push the concept further, we created a party game on the pizza box, so clients can bring the happy Mario Mousse atmosphere home.
Watch the video
here
Client
---
Pizza Paï
Agape Group 2018-19

Expertise
---
Branding
Restaurant
Signage
Illustration Lettering/ Monogram
Board game development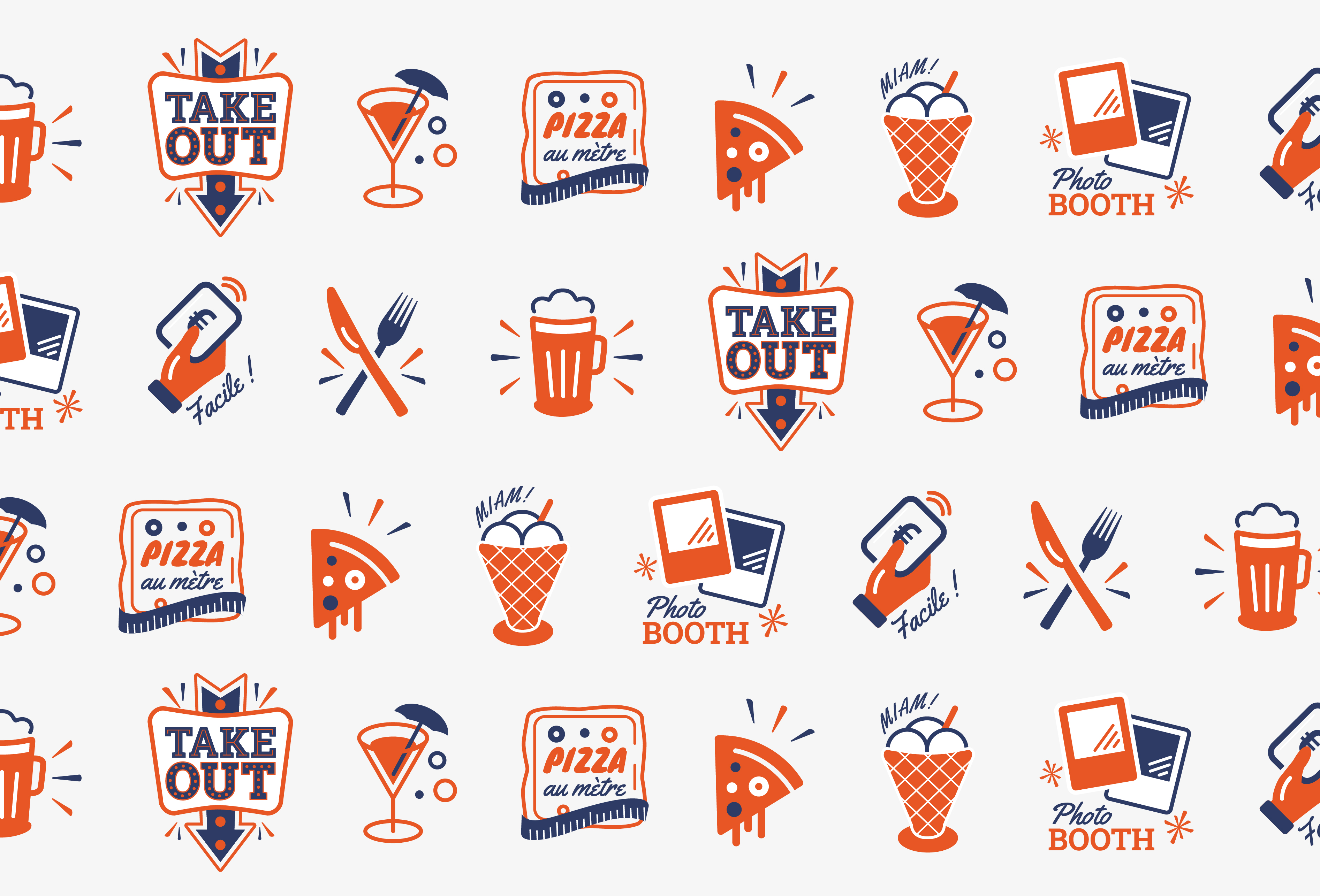 ---

RELATED PROJECTS